fwrd thinking: Improving Healthcare with Locate+ RTLS
fwrd thinking is a Colorado-based company that is revolutionizing the way hospitals work by giving caregivers access to intelligent data for real-time course correction. They have developed a modern, simple, and affordable way to deploy real-time location systems (RTLS) within hospitals. Their impacts on point of care include easy-to-deploy and easy-to-use smart room concepts, location of staff and assets, patient flow, and hand hygiene compliance. They are working to help improve the patient experience, manage healthier outcomes, and reduce the cost of healthcare.
I have had the great fortune of working with fwrd thinking since January 2018 and have completed at least nine projects with them, totaling over a dozen different parts that have been successfully mass produced using plastic injection molding. My work primarily involved designing plastic enclosure systems for their Locate+ RTLS devices and including the following attributes:
DFM (design for manufacturability) principles were used for all projects.

Designs were executed for efficient low-volume production that can seamlessly scale up to high-volume production without modification.

The designs are able to adapt as fwrd thinking's cutting-edge technology evolves, providing flexibility.

All parts (over a dozen unique components) were successfully injection molded using ABS plastic by a U.S. manufacturer and assembled in Colorado.

I provided ready-to-manufacture files and communicated directly with the manufacturer to have all details in place for the injection molding orders.

I strategically selected all off-the-shelf hardware.

I 3D printed all designs in-house to aid in the design process and validate the fit, look, and function of the final designs prior to mass production.

All designs include ease of assembly, ease of installation, and ease of use.

I used creative problem solving to utilize, modify, and work with existing parts when possible in order to reduce manufacturing costs.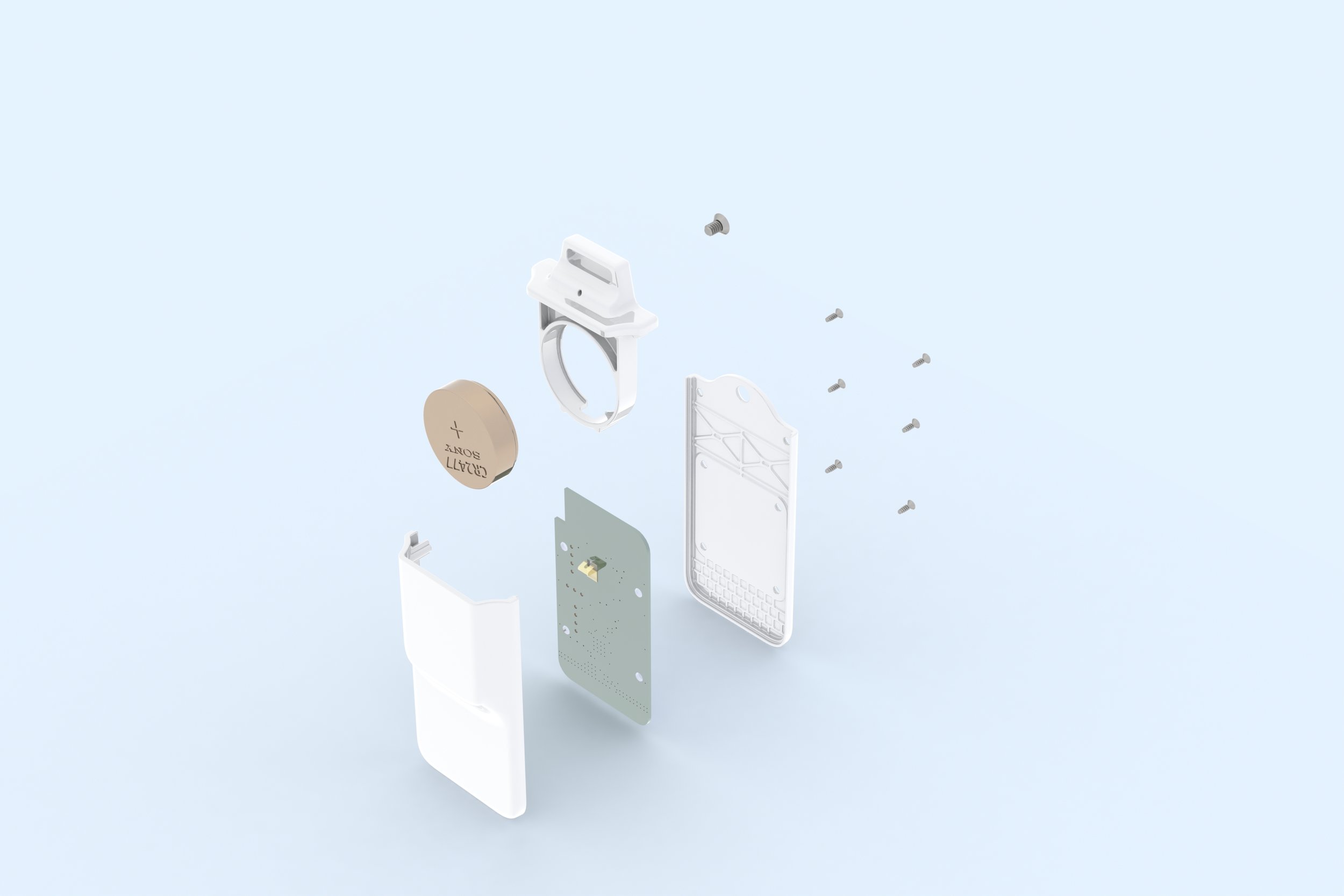 The staff tag is worn by hospital personnel to track their location, patients visited, hand hygiene compliance, and more. It is also used to track hospital equipment and patients. It is comprised of three injection molded parts (one of which is insert molded), a PCB, a battery, and off-the-shelf hardware. The design features curvature continuous surfaces for a modern aesthetic and a minimalist design where I aimed to reduce the apparent bulk created by the required battery. Two versions were created for two different battery sizes. The tag allows for fast and intuitive battery changes and mechanically prevents incorrect battery orientation.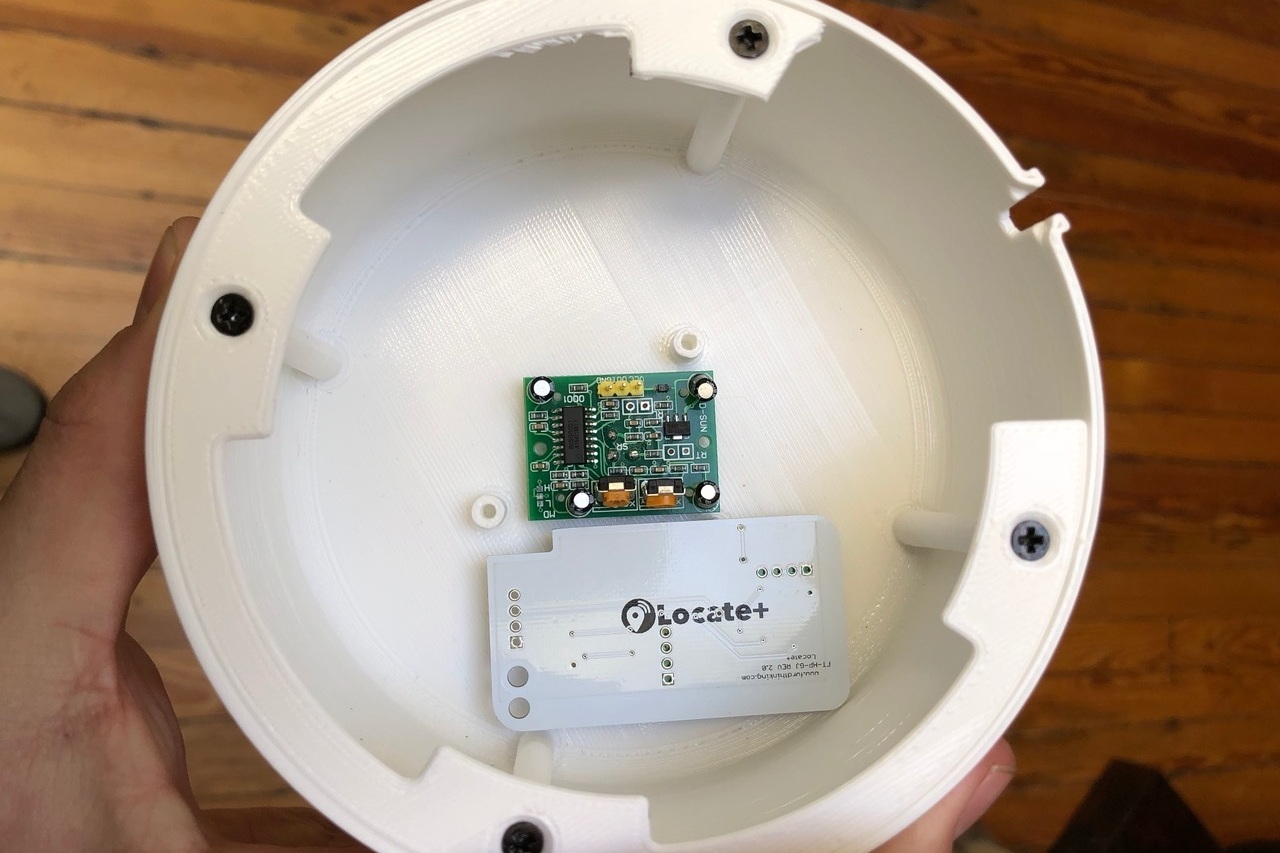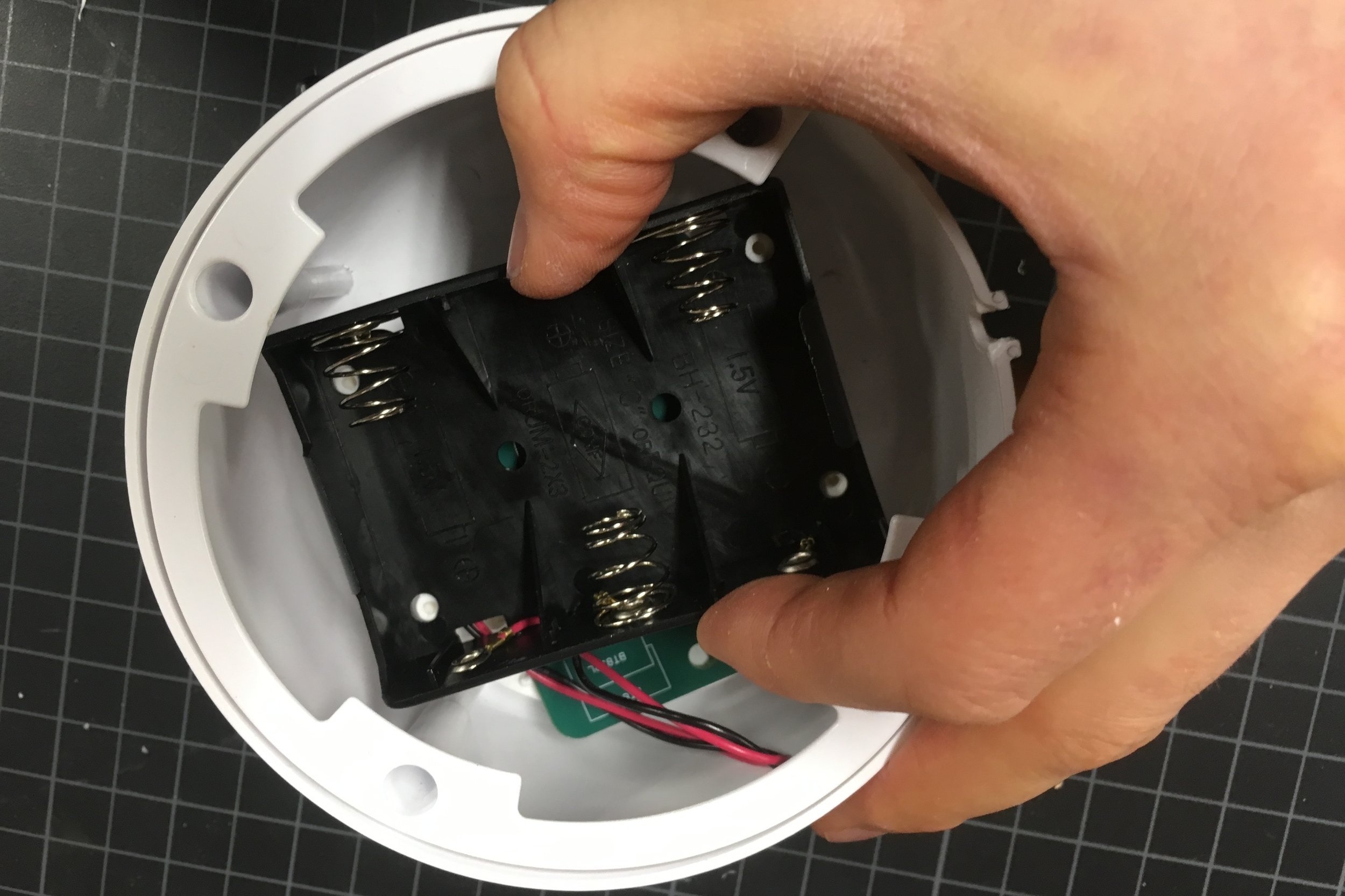 The Locate+ ceiling-mounted receiver project involved creating injection-molding-ready designs for all versions of receiver enclosures, mounts, and inserts. To be adaptable to work with different electrical assemblies and components and in order to keep up with fwrd thinking's evolving designs, I designed a system that allows for PCBs, PIR sensors, and battery packs of different sizes and geometries to be compatible with a single enclosure. Three different twist-lock mounts were designed for different mounting locations and methods: a screw-in mount that attaches to ceilings/electrical boxes, a hex-stud mount that is compatible with an off-the-shelf adjustable arm and mount system, and a magnetic mount for attaching to metal structures, such as the metal grid of a drop ceiling. The design features a clip-on nut and a separate toothed twist lock piece that utilizes shutoffs in order to avoid expensive side actions in any of the molds.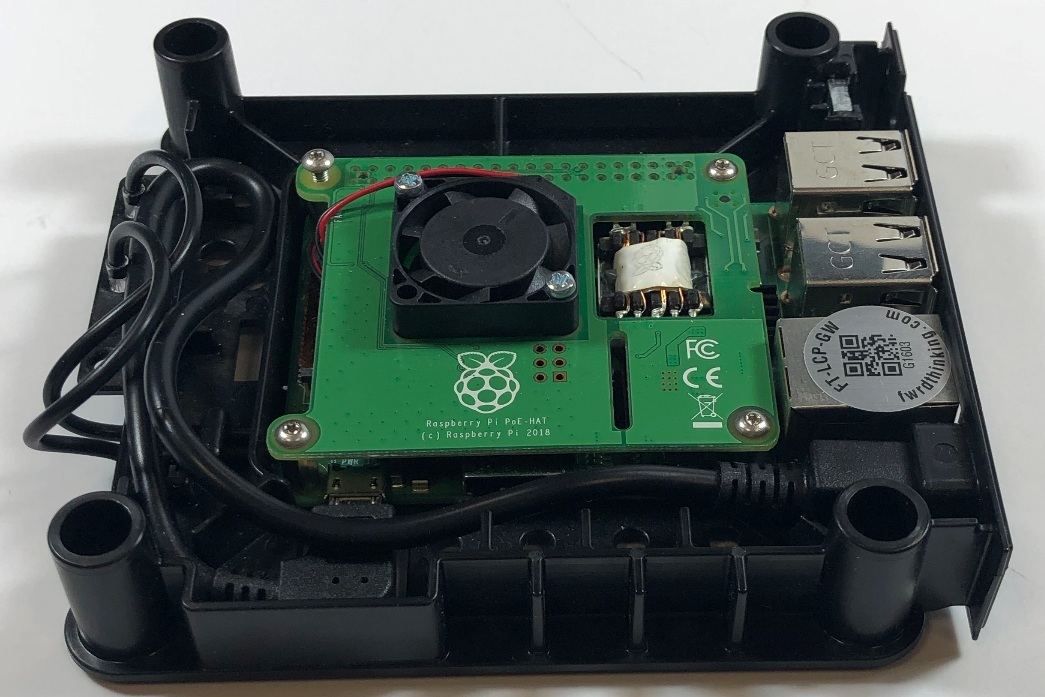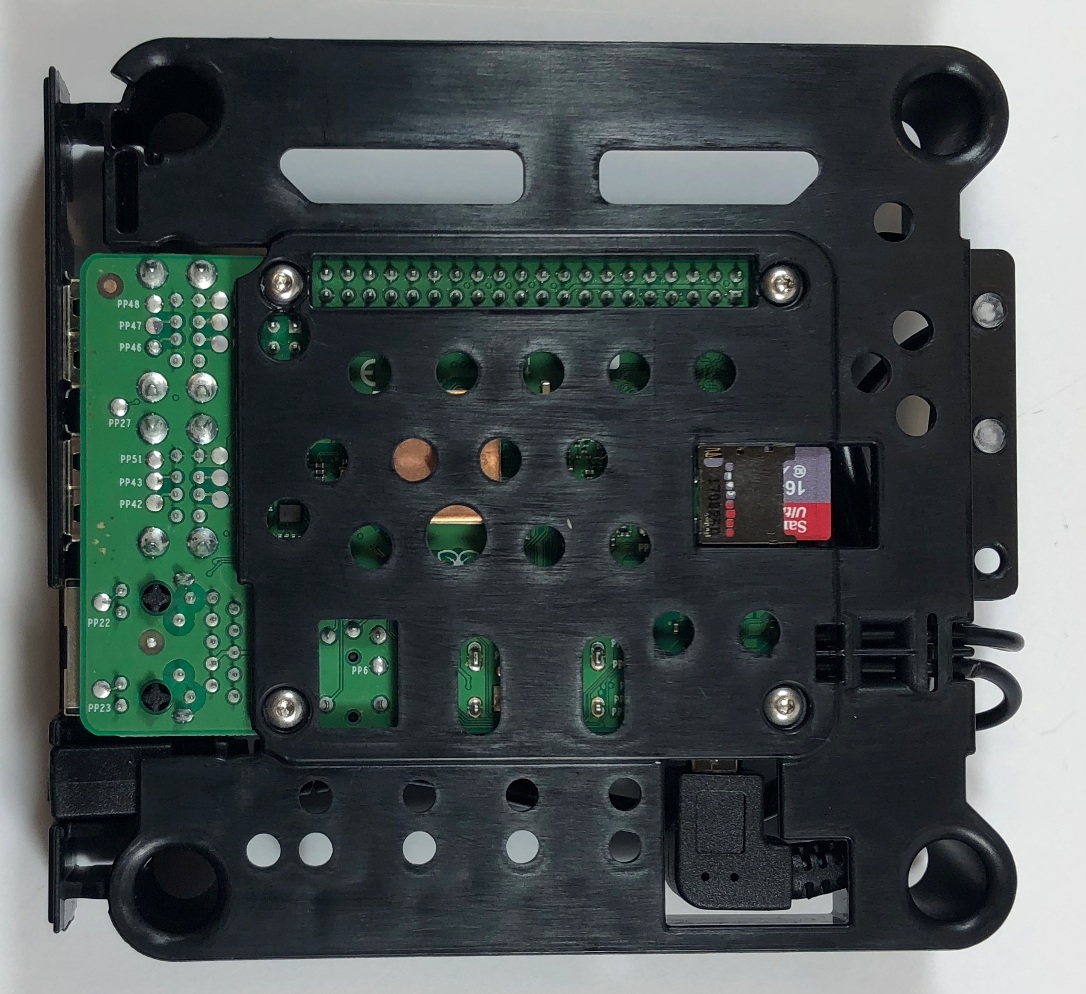 The Locate+ gateway is wired to the network and wirelessly communicates with the receivers, which in turn wirelessly communicate with the tags. For this device, fwrd thinking utilized an off-the-shelf plastic housing due the relatively low volume of gateways required. I designed an insert (black) that fits inside this enclosure. The insert holds the electronics, provides custom openings for the ports the device requires, and holds light pipes for transmitting light from status LEDs to the exterior of the housing, I also created a mount (white) that is used to attach the gateway to a ceiling electrical box. The mount features a mounting hole pattern that makes it compatible with all commonly used electrical boxes. Installation/removal of the gateway is easy and uses a slide-on mechanism that is secured using a tab and tamper-resistant screw.